+ Major Products
+ Contact us
| | |
| --- | --- |
| Tel: | +86-511-85589989 |
| | +86-511-85589993 |
| Sales: | 18796084860 |
| Manager: | 18952858888 |
| Fax: | +86-511-85589997 |
| | +86-511-85589986 |
| Email: | wolf-66@wolffly-jaf.com |
| | |
Company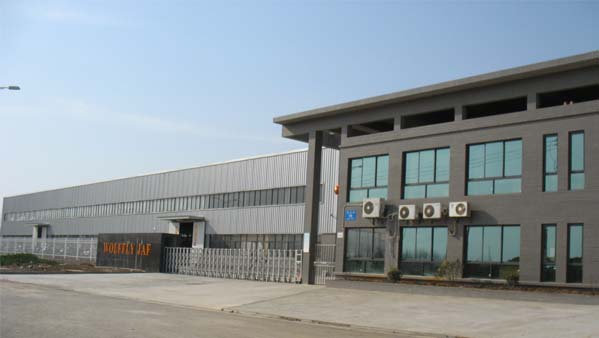 Factory Overview
Technical&Develop Dept.
Staff Training
Full-automatic Mill Line
Workshop
Full-automatic Production Line
Modern warehousing
I was excited and my thoughts sruging when I wrote down the forwards,this is a good opportunity to make you know about us.Moreover,I also express our aspirations and commitments.
WOLFFLY as the professional high reliability and high durability bearings manufacturer,we focus on supplying top quality products for combustion engine,engineering machinery,agricultural machinery,hydraulic cylinder,
gearbox,torque converter,electrical machine,reduction gears,elevator,lift and conveying equipment,food and packaging machinery.on the basis of working condition of high temperature,high rotation speed,large impact,
centrifugal loads,heavy loading,we implement special design and manufacture technique to insure the bearing more reliable and durable.
QUALITY is the core-competence of the existence and development,our factory approved by the integrated quality management system,strictly curse control goes through the manufacturing to make sure high stability process, and also all the products tested to guarantee imperfection and fault feedback.
Currently we have established a long-term bulk supply relationship with the abvoe application fields leading enterprise. they speak highly of our products with its reliability and stability quality.
CONCERNTRATION MAKES SUCESS as our management principle has penetrated into thoughts and behaviors of us,putting our mind to do everything is the standard of our behaviors.
We aim to supplying high quality products and quick thoughtful services continuously,and providing better welfare and wider career stage for employees.for this purpose,we'll make great efforts to carry out our goals.
chariman:Mr.Teller